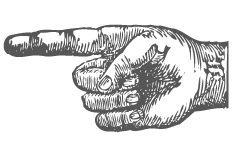 Upcoming Events
JULY
Saturday 14
16:00 World Cup 3rd place play-off
Belgium - England
22:30 Dan Howls live
-Brilliant dirty blues from Aussie legend Dan Howls
Sunday 15
💥17:00💥 World Cup Final !!!
Croatia - France
Thursday 19
21:30 Singer-songwriter showcase: Kathy Ziegler.
-Haarlem based American singer-songwriter presents new solo piano album
Saturday 21
23:00 Bob Wiebes live "For Her"
-Local troubadour presents his new live project in the Wolfhound Underground
Friday 27
23:00 Andreas Toftemark trio
-Sax led jazz and cool vibes. Late night gig.
AUGUST
Sunday 5
22:00 Jennifer Lyons.
-Cork's best returns for what's sure to be a great gig.
Friday 10
22:30 Cherry Pill
-Super talented duo playing a wide range of music. This is a don't miss music pallet cleanser for the upcoming Haarlem Jazz madness.
Wednesday 15
21:00 The Love Me Or Die
Thursday 16
21:00 Three Hearts Bluegrass Band
Friday the 17th
21:00 Medine Bouma
-Talented young jazz singer
23:00 The Right Swipes
-All request acoustic set. Late night gig.
Saturday 18
21:00 Fat Wallet
-Swing and jazz the old skool way
Sunday 19
15:00 Laura Dooge and Strings
-Afternoon session of cool jazz sounds to help send of another Haarlem Jazz festival.