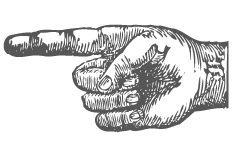 Upcoming Events
FEBRUARY
Friday Feb 28th
22:30 FRIDAY FANTASTIC WITH MR. WEIRD BEARD
- live this month: Schwierige Franz
Saturday Feb 29th
23:00 VOZ
- Local up & comers present their debut single!
MARCH
Thursday March 5th
21:00 BEN REEL
- Popular Irish singer-songwriter returns to The Wolfhound
Friday March 6th
21:30 THOMAS TOUSSAINT & RICHARD VAN BERGEN
- Lively blues & roots duo
Sunday March 8th
20:00 TRIVIA NIGHT
- So you think you know shit? Put your money where your mouth is and win a cash prize.
Friday March 13th
22:00 ÅLESUND
- Atmospheric Altpop band kicks off their European tour at The Wolfhound Underground
Saturday March 14th
21:00 IRISH MUSIC SESSION
- Irish trad session to start St. Patrick's Weekend
Tuesday March 17th
ST. PATRICK'S DAY!!!
- Live music from 17:00, lots of green beer and plenty of craic.
Make sure to take the next day off work.
Thursday March 19th
21:00 HAARLEM JAZZ UNDERGROUND
- Authentic jazz gig followed by jam session open to all
Friday March 20th
23:00 HAARLEMSE POPSCENE ON TOUR
- Two local acts battle it out in The Wolfhound Underground
Friday March 27th
21:30 CHRIS MURPHY
- This violinist / singer-songwriter's lively mix of bluegrass and folk will surely get everyone going, two nights in a row!
Saturday March 28th
21:30 CHRIS MURPHY
- Round two for this bluegrass legend; Clap you hands and stomp your feet!