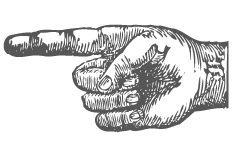 Upcoming Events
DECEMBER
Friday Dec 6th
22:00 Brent Emmerik Trio
-Stevie Ray Vaughan Tribute
Friday Dec 13th
21:00 Irish folk session
-Monthly open trad session
Saturday Dec 14th
21:30 The Stirling Collective
-Folk punk collective
Sunday Dec 15th
15:00 Live Christmas Carols
-Falalalala Lalalala!
Thursday Dec 19th
21:00 Haarlem Jazz Underground
-Authentic jazz gig followed by jam session
Saturday Dec 21st
23:00 Haarlemse Popscene On Tour
-Two local acts battle it out in The Wolfhound Underground
Tuesday Dec 24th
21:00 Christmas Eve Bluegrass style!
-Popular bluegrass trio Barnyard Tea play all your favourite Christmas songs
Tuesday Dec 31st
NEW YEAR'S EVE
20:00 start to this year's Wolfhound NYE party
22:00 live music from Pink Vibe
00:00 Cheers to the New Year!