Reservations are no longer mandatory, but if you want to make sure we have a table for you, it is of course always best to book in. Especially now that we have to close as early as 8 o'clock.
Want to reserve a Sunday roast? Please mention it in the comments section!
PLEASE NOTE: we do not cater to bachelor parties, thank you for understanding.
Looking for a job?
Are you looking for a job, and do you have what it takes?
Are you the one who will take pride and joy in what we try to establish?
Send your resumé to:
info@thewolfhound.nl
Or give us a call:
023-5259054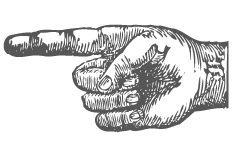 Openingstijden
| | |
| --- | --- |
| ma | Gesloten |
| di | Gesloten |
| wo | Gesloten |
| do | Gesloten |
| vr | 12:00 - 17:00 |
| za | 12:00 - 17:00 |
| zo | 12:00 - 17:00 |
Gesloten:
1ste Kerstdag (op 25 dec)
2de Kerstdag (op 26 dec)
Open:
Kerstavond (op 24 dec)
Oudejaarsdag (op 31 dec)
Nieuwjaarsdag (op 1 jan)
1ste Paasdag (op 17 apr)
1de Paasdag (op 18 apr)
Koningsdag (op 27 apr)
Toon feestdagen